August 28, 2007
Each picture is labeled - (NS-?)
some have a reference to (CR-?) see the Conrail Dillerville page for a "back then" shot.
(NS-A)
Looking east up the old Reading ROW - see CR-D
That is Clipper Stadium in the background - where the Reading head house once stood.
(NS-B)
Standing over the connector track to the Reading side
See CR-F
(NS-C)
Looking east. The old engine terminal is to the left of the RIP tracks.
the two tracks to the right are the old main line while the line coming off the turnout goes to the current engine terminal.
See CR-C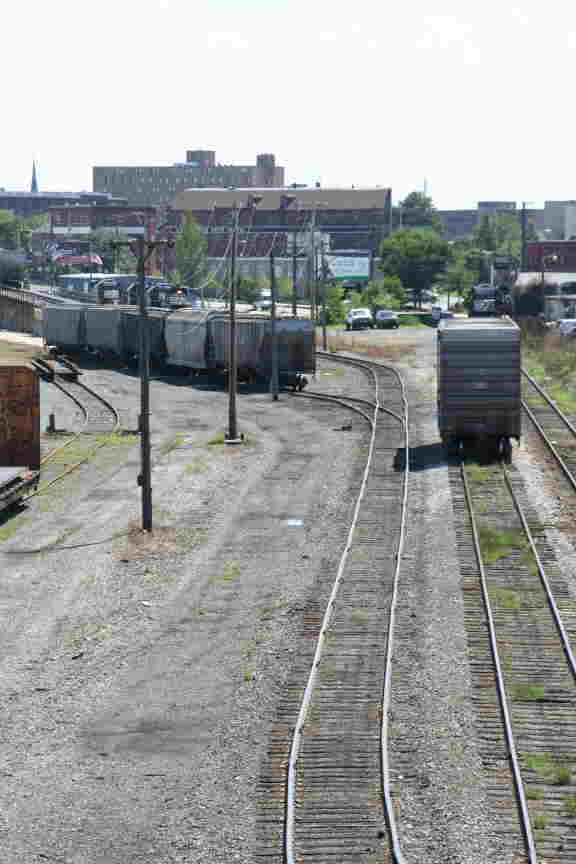 (NS-D)
A long look up to the current engine terminal. The old main line ROW now has a tree growing in ti.
(NS-E)
Look west - the Dillerville road overpass
See CR-F
(NS-F)
This is a crop of NS-E
Note the Catenary poles - the old office building was to the right of the blue box car.
I just love my Canon Rebel XT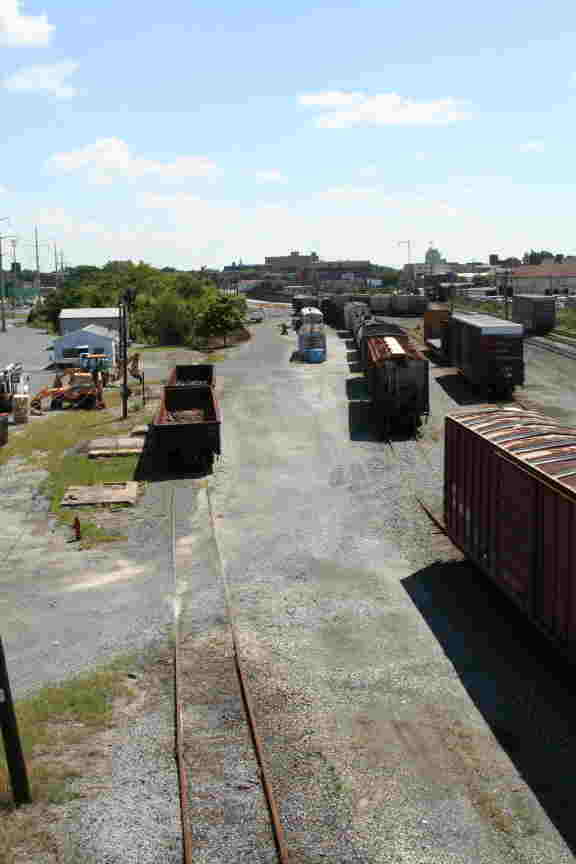 (NS-G)
See CR-E The old engine service are is all gone, but the office building remains.
The B60 and refer still being used by the RIP crews.
It is an Ice refer - close up of the roof shows the corner hatches.
all photographs copyright Wayne S. Betty 2006, 2008
09/06/2008 12:39:00 PM