April 27, 1984
My future wife and I take my 6 month old 4x4 S10 Blazer out to Altoona
to find the Curve and MG
after some really neat 4-wheeling up some fire roads we arrive at
MG
A loaded hopper train drifts downgrade past MG
The head end power is SD40 6296 (Ex PC same #) and 6042 (Ex PRR/PC same #)
the ex PRR SD40 6042 has one air cylinder per break shoe not the as delivered two as on 6296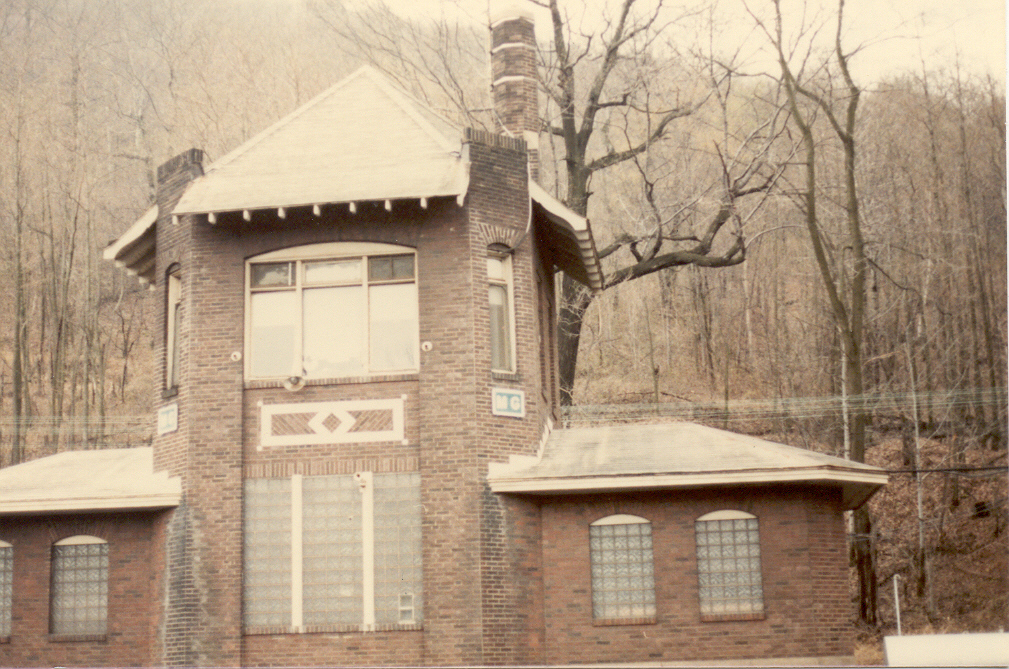 Not the best, but I did remember to take one just of the tower.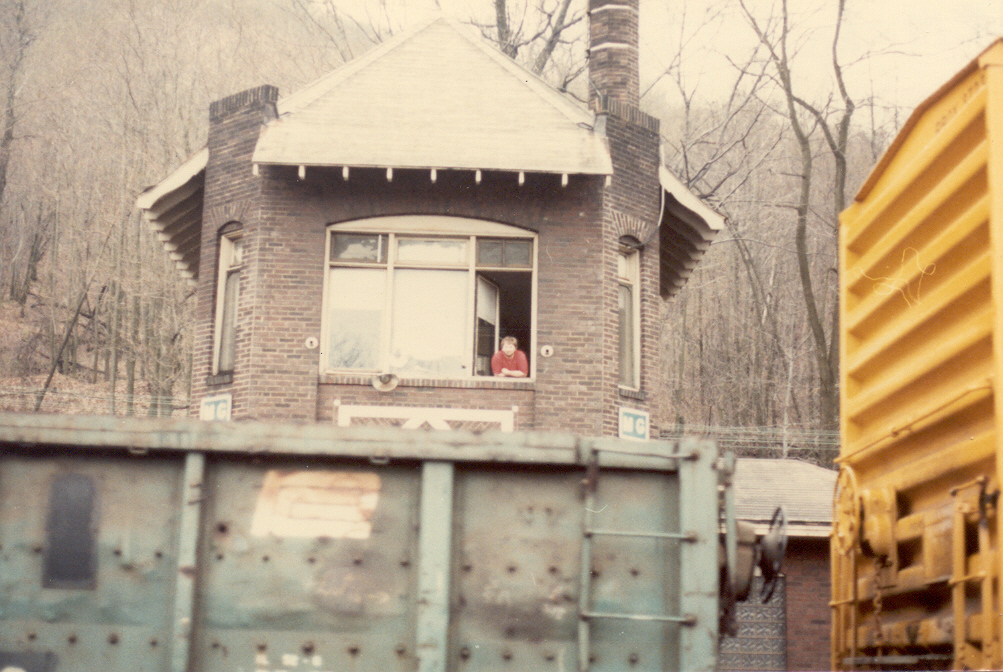 The friendly operator invites us in for a look!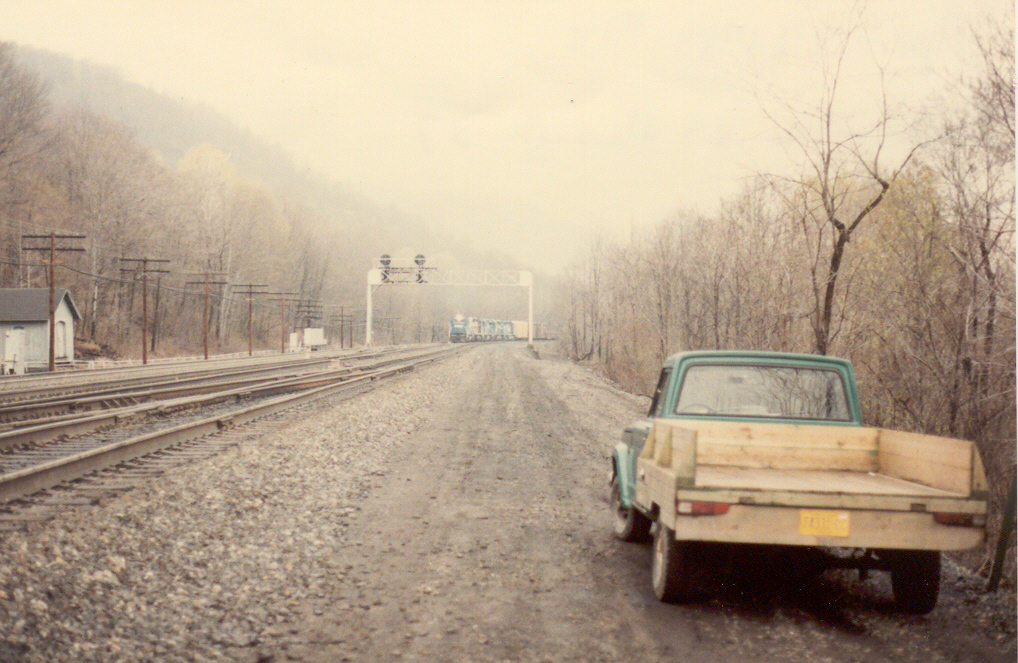 A look downgrade shows this westbound manifest and the operators IH Scout
Yes the ground was shacking and the noise was terrific!
The helpers are leading SD40 6048 with Ex EL SDP45 6679
Road power was SD35 6030, SD40-2s 6378 & 6341
on the rear pushing are B23-7 1965 and GP40-2 3325
and no I did not take the operator up on his invite -
yes I have had my head examined....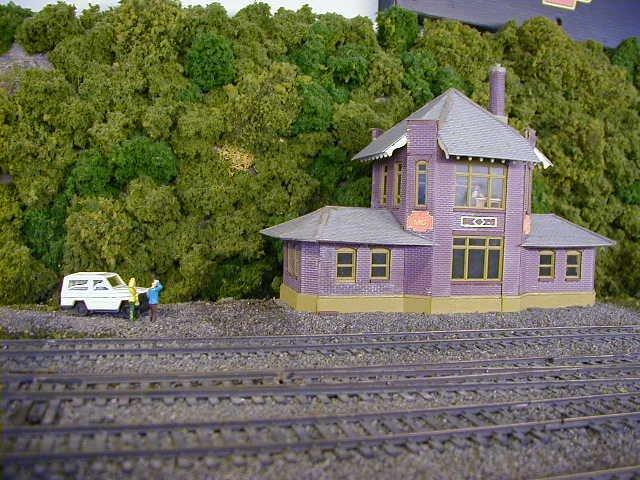 Thanks for the painful memory Larry - I had almost forgotten!
(Photo by Larry Reynolds on his Pennsylvania Railroad Altoona area layout)
I am still married to my wife and I still have the 1984 S10 blazer, now an antique
Wednesday, September 01, 2010