Below are several overview images as of 2/19/2012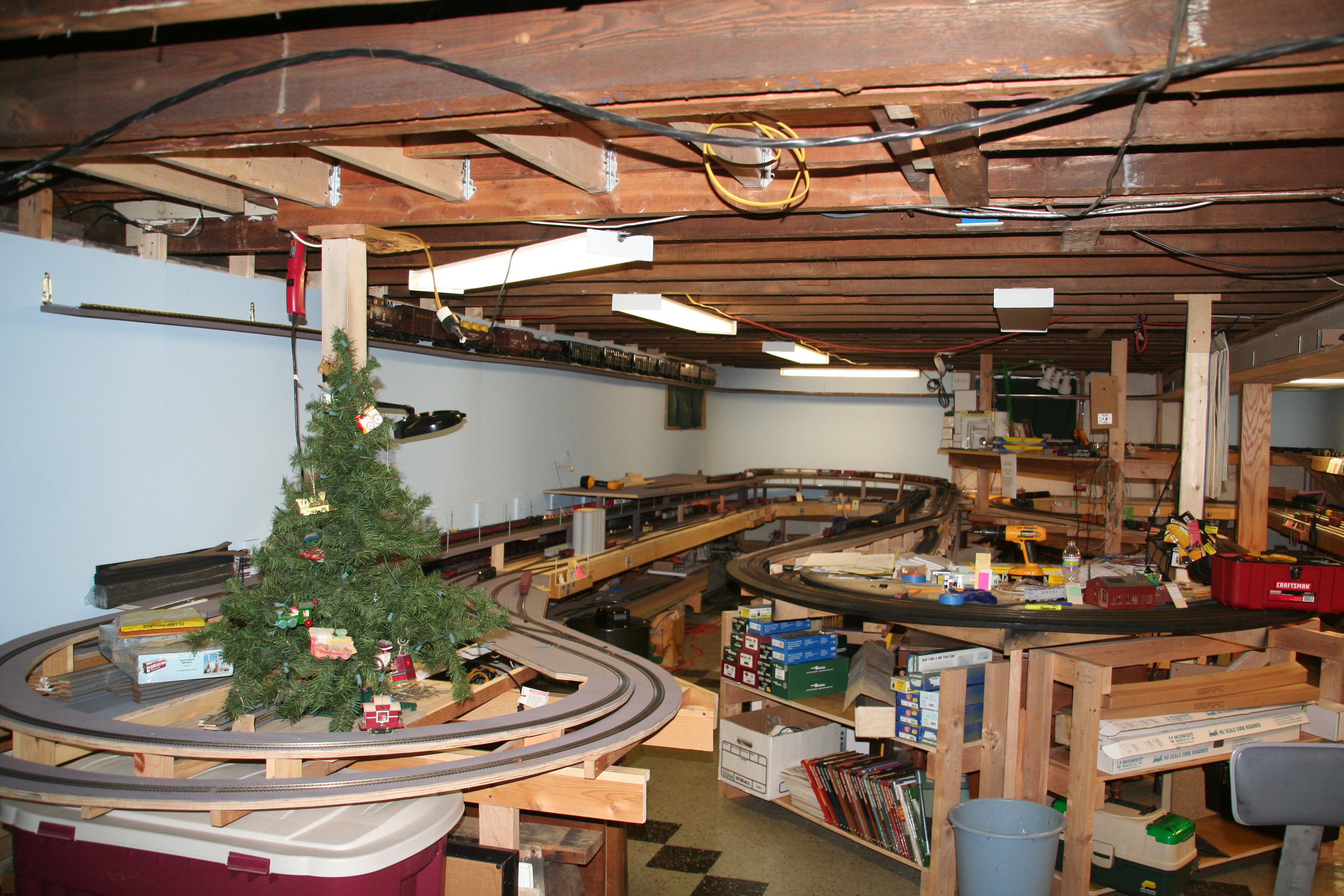 Looking at the left side of the layout -
there are two loop tracks on the left that are for non-operation session use, mostly to run trains from one level to another. The outside loop is a reverse loop, used to turn entire trains. In the middle back of the picture you can see three levels. Level 1 is York in the front and the Wago interlocking used for Baltimore traffic. Level 2 has the Lemo interlocking and Lemo staging. The current top level is the Cola interlocking and the Port staging.
The right side of the layout, sort of described elsewhere. For reference Cly Interlocking in back of the tool box, which really should not be on layout.
Down the left side operation area, to the left you can see the three levels.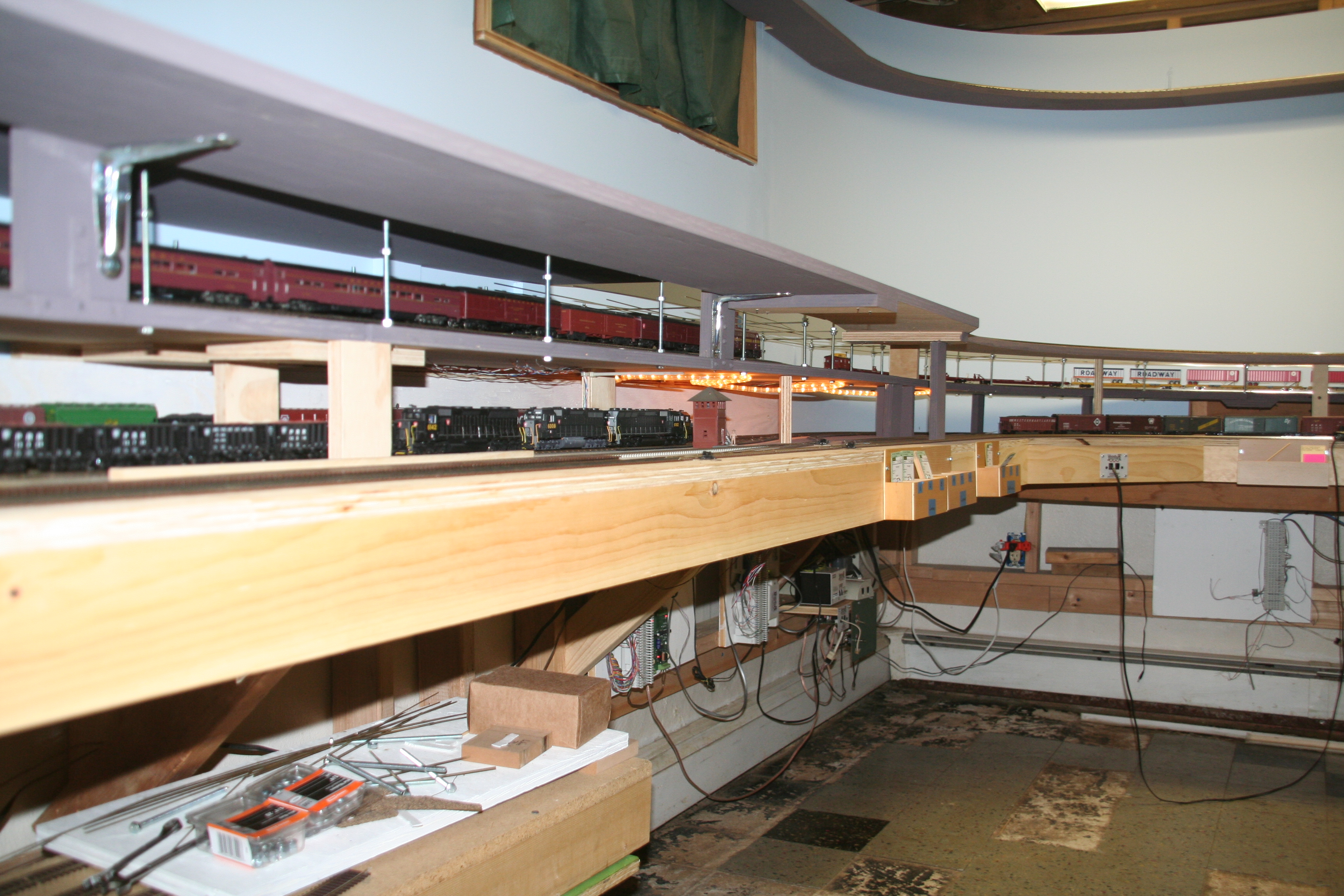 A closer view of the three levels, in the center bottom is the detection and power equipment for the Wago and Baltimore staging.
Looking down on the Lemo Interlocking and staging yard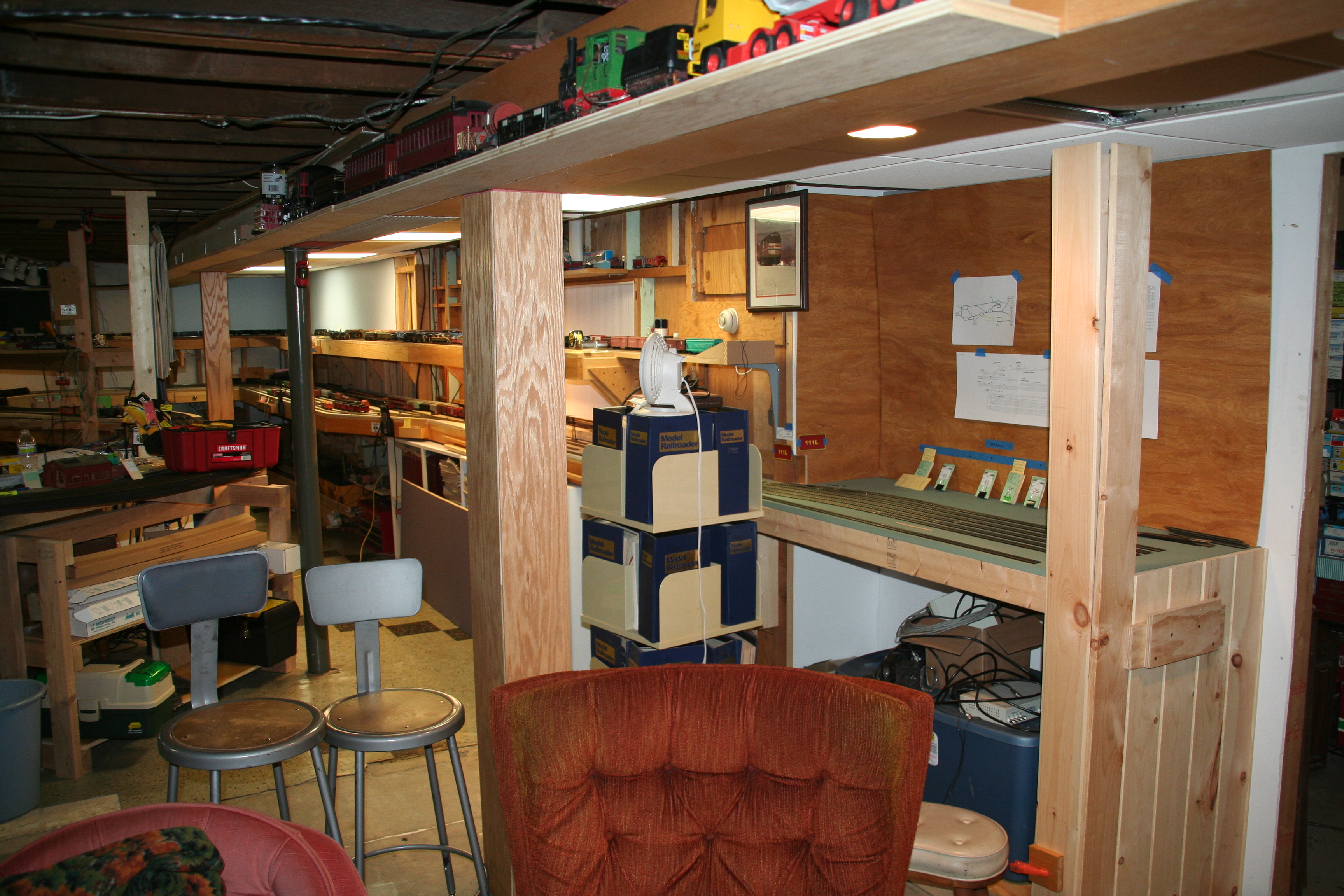 Look at the right end of the layout, the Altoona staging are is on the very right, Philadelphia staging will be on top.