The Lancaster & Atlantic Rail Road, Lancaster Station Improvement Project.
Lancaster Station Betterment Phase III: will include the widening of the right of way at the east end of the station, installation of new switches and track to server two new customers, raise the Eastbound main and the station track with new under-lament, add detection on all tracks within the station.
Lancaster Station Betterment Phase III
De-construction begins - the station tracks have been removed next the old main line
The Big Empty - haven't seen those doors since 2003 and they still work.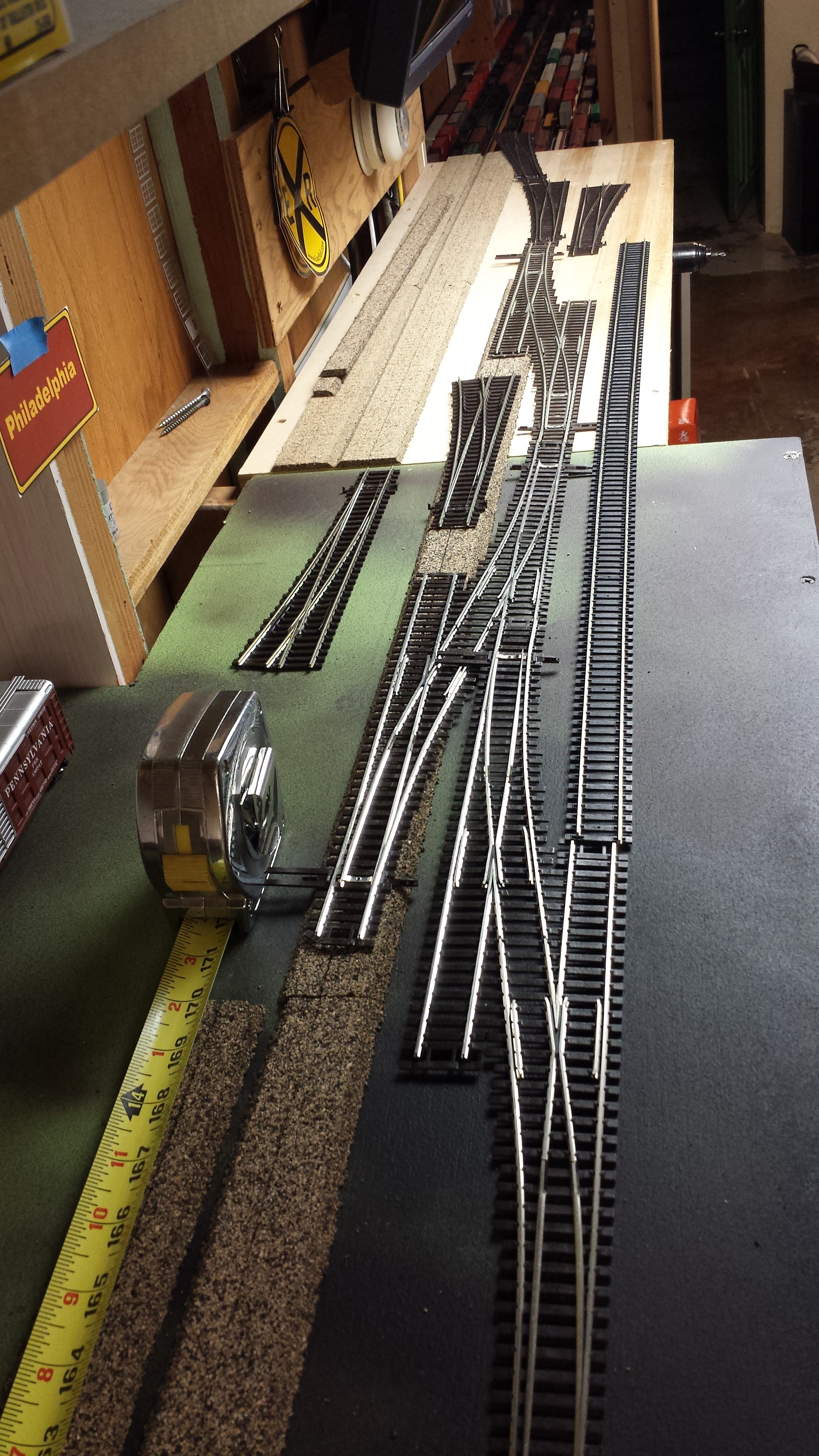 Initial layout of Conestoga Interlocking - 14 feet between Conestoga and Cork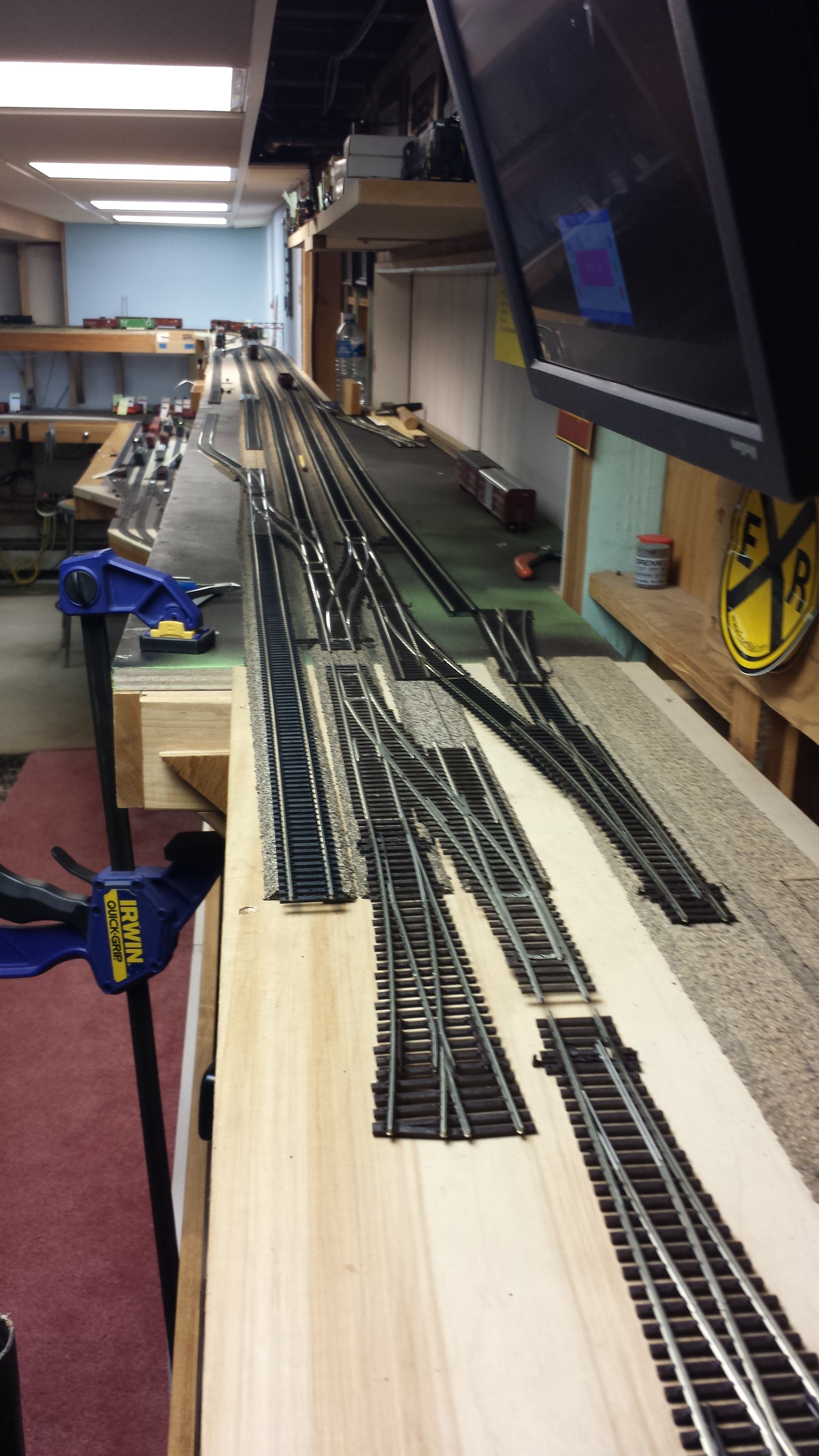 The final design of Conestoga - the Naught track is to the left in the middle of the picture, next is the Station track with the express track extension.
Next is the East Main, West Main and the industrial with a connection to the New Holland branch.
Looking east towards Conestoga, from right to left
Naught track, Station track, East Main, West Main, Industrial, Stock run around and Stock Yard
coming off off the stock run around track on the left is the switch into Lancaster Malleable Castings
from left to right; express track South Phila staging tracks 1, 2, 3 & 4 then you see the New Holland branch with the connector to the Industrial.
The Stock Yard can hold 5 50 foot cars, Lancaster 1a will continue to switch the stock yard. West bounds can set off to the stock run-around
As of 12/6/2016 all the station tracks and main lines are operational