Mount Joy railroad scene
Rebuilding the North Barbara Street Bridge.
Along the "Old Main"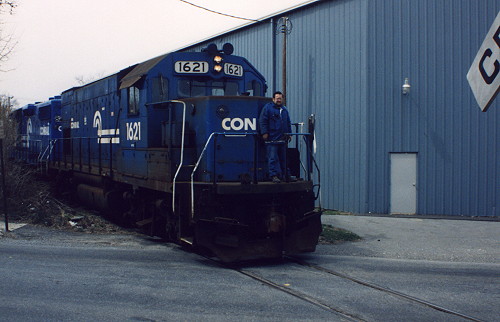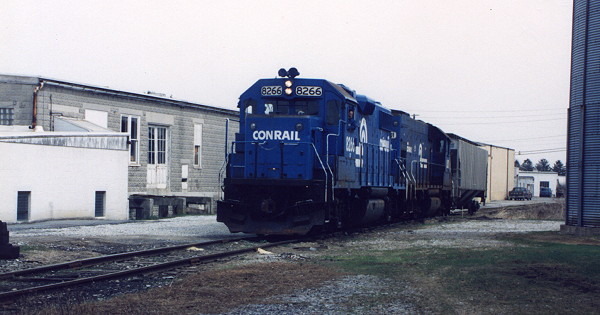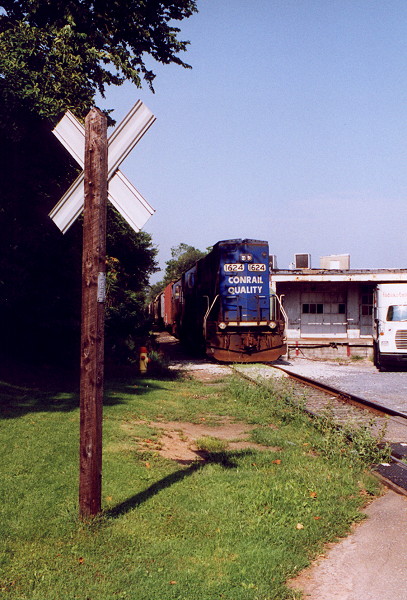 No it's not going to cross Main Street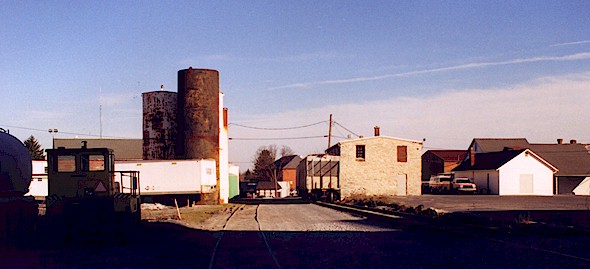 Looking east in back of Spanglers' Mill. The mill rebuilt their track in 1999. The west bound old main is still in the mud. A fuel oil company gets tank cars in every now and then. That's the flour mills' trackmobile on the left. March 4, 2000
How does Amtrak clear those lines?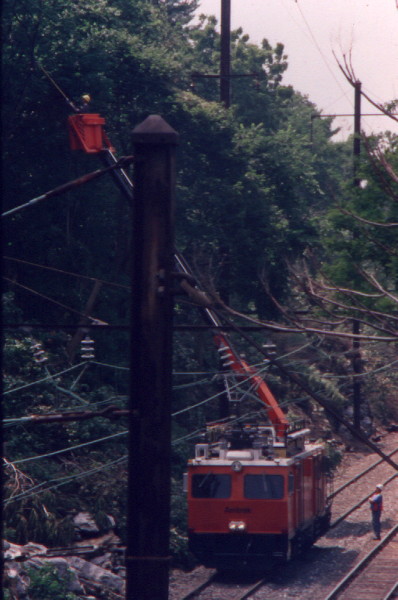 Both the above shots are from the New Haven Street bridge.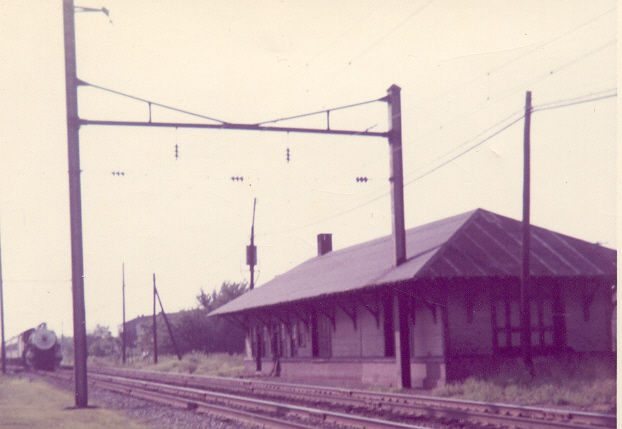 My one and only shot of the Florin Station. I am trying to find the negative for this one. Time frame is early 70's The fan trip is? Why did I not take more pictures of this one!
[ Home ] [ Up ] [ Mount Joy Railroad ] [ South Market Ave, 9/3/2011 ]
Return to the trains menu
all photographs copyright Wayne S. Betty 2000