Another Page of the Lancaster and Atlantic Rail Road
Miscellaneous model railroad stuff
---
<!- This tag specifies an image file to be displayed on the page->

Questions and comments to: Wayne Betty
---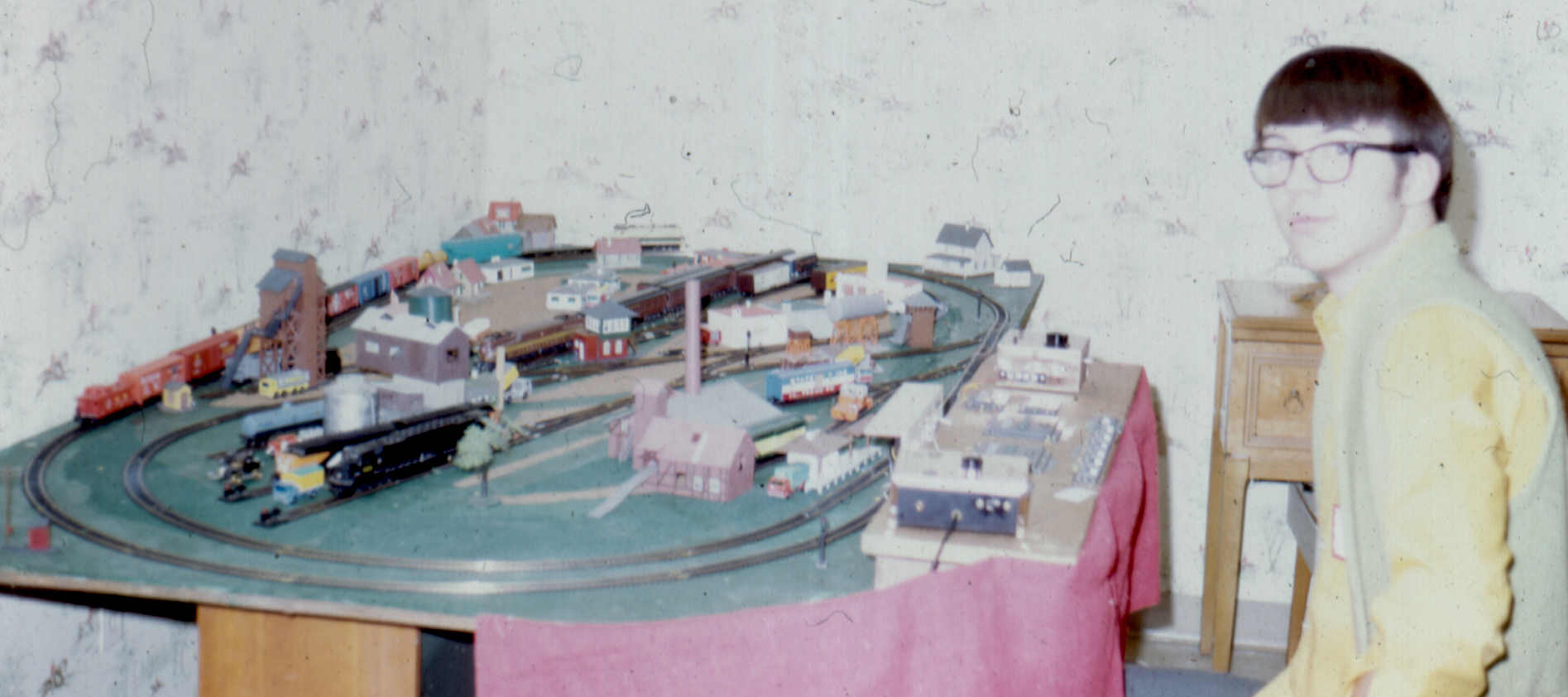 Above is my last 4x8 layout - about 1971 in Mount Joy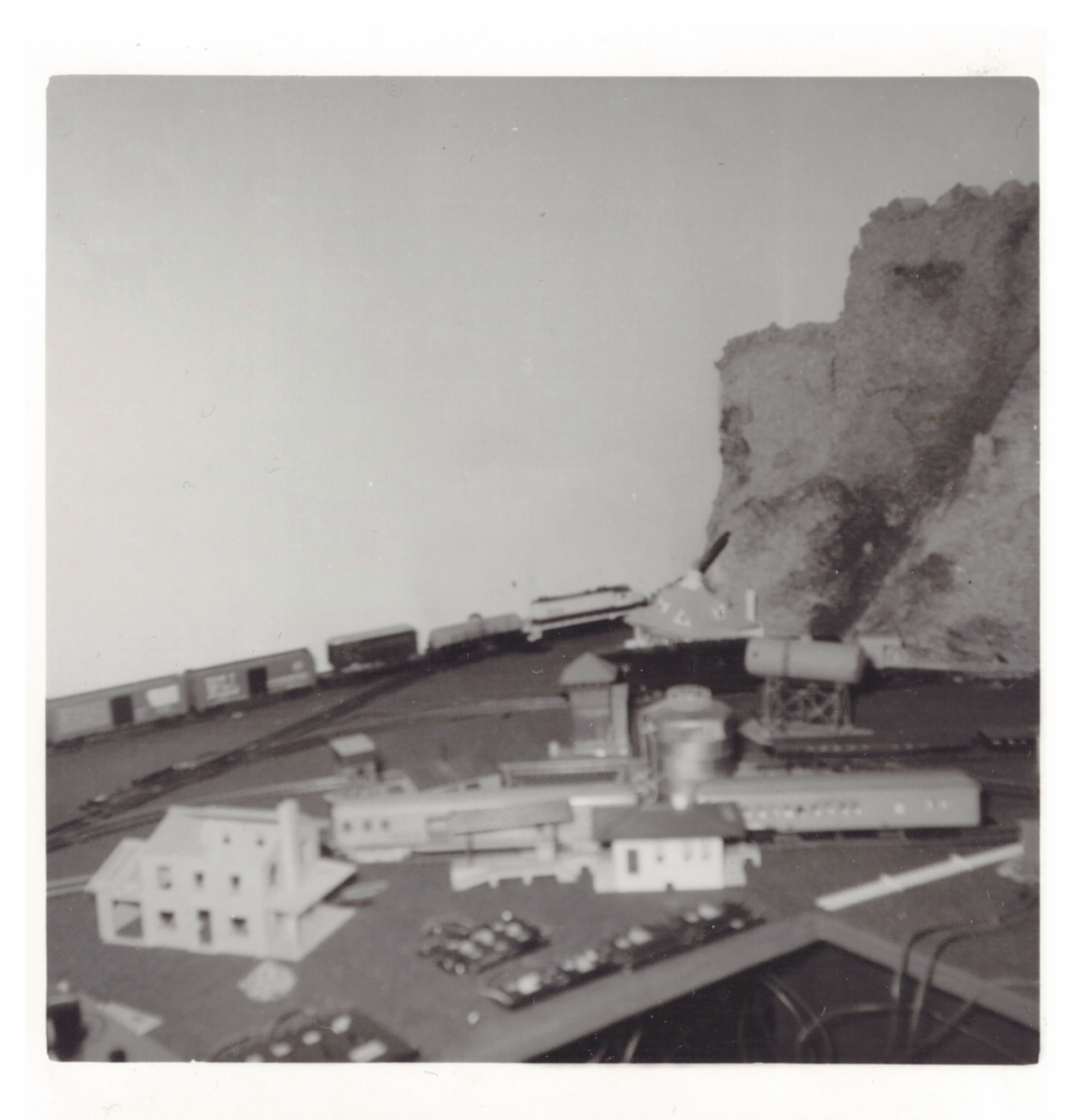 My 3rd (maybe more) layout in Mount Joy and a 5x9' with a middel access - cut from my father's ping pong table - lasted about year till I started building the one below.
Power on this layout, Tyco GP20, AHM GG1, Athearn DD40, AHM C-Liners, a Tyco MDT and under the coaling station a Tyco 0-4-0
layout number #10? my first L girder!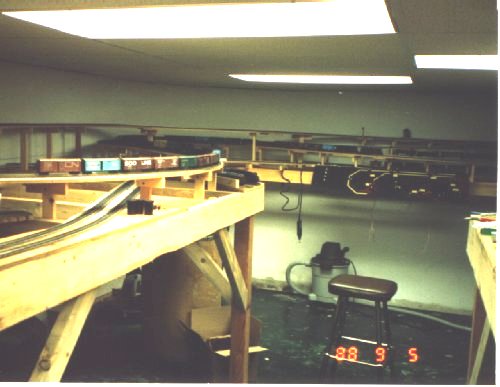 former L&ARR layout built August 1982 gone ? 1992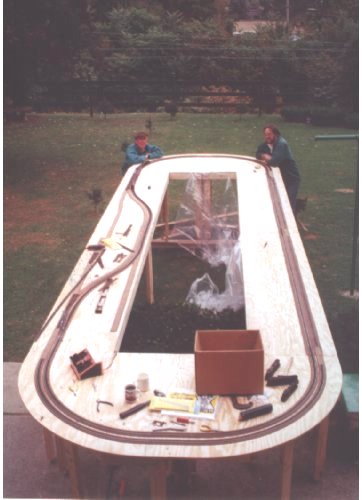 Lancaster DID Christmas Layout...under construction in the backyard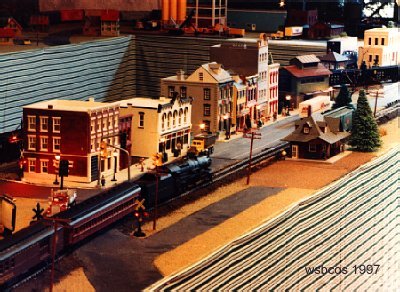 Lancaster DID layout in operation.
another view of the DID layout in action...anyone wishing to help maintane or operate the layout, just drop me an e-mail.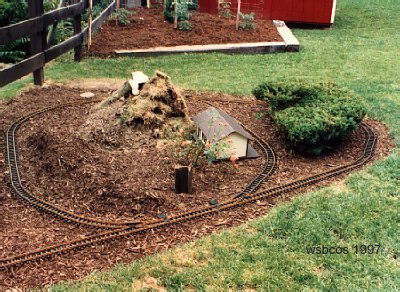 the first outdoor L&ARR
Oakmont Station on the M&DH division of the L&ARR
It's the President of the L&ARR inspecting.
M&DH local out on the road.
---
Return to the trains menu